(Clear All)
Shopping Options
Category

(25)

(1)

(117)

(35)

(73)

(2)

(2)

(133)

(245)

(26)

(1)

(86)

(260)

(82)

(15)

(7)

(48)

(40)

(1)

(9)

(29)

(53)

(11)

(108)

(147)

(53)

(46)

(6)

(1)

(86)

(18)

(107)

(78)

(8)

(105)

(14)

(4)

(174)

(36)

(3)

(37)

(21)

(91)

(21)

(13)

(50)

(18)

(4)

(15)

(4)

(40)

(4)

(116)

(2)

(4)

(41)

(5)

(38)

(15)

(8)

(6)

(2)

(4)

(32)

(1)

(355)

(252)

(117)

(46)

(130)

(38)

(2)

(69)

(88)

(160)

(115)

(34)

(28)

(44)

(57)

(1006)

(613)

(334)

(277)

(52)

(23)

(9)

(42)

(25)

(21)

(10)

(77)

(14)

(60)

(25)

(14)

(3)

(5)

(41)

(94)

(52)

(130)

(3)

(41)

(3)

(23)

(5)

(24)

(7)

(61)

(139)

(10)

(213)

(3)

(426)

(223)

(14)

(70)

(11)

(349)

(102)

(1)

(562)

(92)

(8)

(152)

(36)

(18)

(58)

(72)

(54)

(113)

(40)

(8348)

(143)

(8)

(1)

(581)

(463)

(40)

(28)

(63)

(128)

(88)

(20)

(97)

(137)

Price

Sleeve Length

(1)

Style - Top

(1)

Size

(1)

(1)

(3)

(1)

(1)

(1)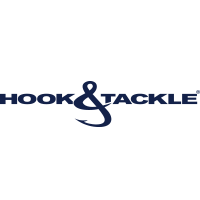 Hook and Tackle is for everyone. From top pros, to recreational folk who haven't a clue what they're doing. Hey, we know you just got into this stuff for the thrill, and the chicks of course (or the topless guys, ladies). No judgement here.
Hook & Tackle Hook & Tackle
There are no products matching the selection.